Grimshaw and CTBUH NY Presents Obstacles to Affordable Housing
Thursday,

Oct 18, 2018

6:30 PM - 9:30 PM

EDT
|
637 West 27th STreet, First Floor, Grimshaw Gallery
New York, NY, US
Join us for an evening discussion on the increasingly urgent need for affordable housing in our expanding urban centers.  As more and more people pour into our largest cities, where do we house them, and whose responsibility is it to ensure that everyone has a fair chance?  It takes a village to create a real 21st Century urban community and each person has a various role to play, from tenant to landlord, developer to architect.  We'll hear from four specialists in the field with direct experience in New York City from obstacles faced and lessons learned from recent successes.  
Get your tickets here.  
EVENT SCHEDULE:
6:30pm: Reception / Networking Event
7:20pm: Introduction by CTBUH Leadership
7:30pm: Opening Remarks/Presentations from Expert Speakers below
8:00pm: Moderator-Led Discussion by Susan Szenasy, Director of Design Innovation at Metropolis Magazine
8:30pm: Audience Q&A
OUR SPEAKERS: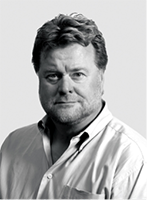 Andrew Whalley, AIA, RIBA
Deputy Chairman, Grimshaw
Andrew Whalley is Grimshaw's Deputy Chairman and represents the Office of the Chairman for all international projects. Andrew works closely with Sir Nicholas Grimshaw to cultivate relationships with clients and other institutions worldwide while managing the partnership's design approach, public relations and external communications. He has been an instrumental part of Grimshaw since the earliest days of the practice and has been Partner-in-charge of a diverse range of projects.
During his ten years in charge of the New York Office, Andrew established Grimshaw as one of the eight architectural practices eligible for major public projects in New York City under former Mayor Michael Bloomberg's Design Excellence Program. He has also led the development of the Grimshaw portfolio in the Middle East, setting up a Doha office in 2011.
Andrew has guided a series of international exhibitions of the partnership's work, most recently showcasing the work of Grimshaw's Industrial Design Unit which he leads at a partnership level.
In addition to regular lecture appointments and contributions to academia, Andrew has written for books, magazines and journals and currently edits the Grimshaw research publication Blue. He is a registered member of the AIA and RIBA and was elected as a Fellow of the Royal Society of Arts in 2006.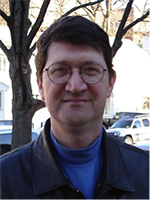 Frank Lang
Director of Housing, St. Nicks Alliance
Frank Lang is the Director of Housing for the St. Nicks Alliance, a 43-year-old community development organization, based in North Brooklyn that provides a variety of programs to residents and businesses. Frank has overseen all housing programs at St. Nicks since 2006, including real estate development, supportive housing, tenant assistance and property management. Frank is also a visiting Assistant Professor at Pratt Institute in Brooklyn. He is trained as an architect with a BA from Columbia University and a Master's Degree from the University of Pennsylvania.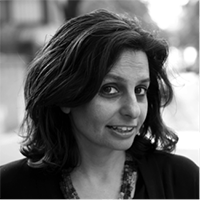 Nadine Maleh
Executive Director, Institute of Public Architecture (IPA)
As Executive Director of the IPA, Nadine Maleh seeks to bridge the gap between policy-makers and the design community, and to broaden the conversation on architecture in the public realm.
Prior to joining the IPA, Nadine was the Director of the Inspiring Places team at Community Solutions. There, she developed design and development protocols for community-led supportive housing and community hub developments nationally. Prior to that, Nadine worked for nine years at Common Ground, a leading developer of affordable and permanent supportive housing for homeless New Yorkers, where she played a key role in the design and development of more than 1,000 units of housing across the City.
In addition, Nadine has been a visiting critic and lecturer at Yale, Pratt and Columbia University, and she is a part-time lecturer at Parsons School of Design at The New School. She is a well known expert on sustainable development, community-engaged design and alternative housing models for vulnerable populations, and her work has been recognized by the American Institute of Architects and the Museum of Modern Art in New York City. Nadine was also a prominent member of the Institute for Public Architecture's inaugural 2014 Fellows residency program at Sugar Hill in Harlem.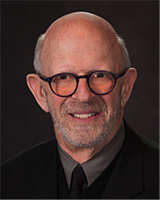 Lance Jay Brown, FAIA, DPACSA
Principal, Lance Jay Brown Architecture + Urban Design, ACSA Distinguished Professor at the Spitzer School of Architecture at CCNY
In addition to leading Lance Jay Brown Architecture + Urban Design, Lance is ACSA Distinguished Professor and former Chair/Director, the Spitzer School of Architecture, CCNY; recipient of the coveted AIA/ACSA Topaz Medallion for Excellence in Architectural Education; Director, Design Excellence Program, National Endowment for the Arts; Professional Advisor to the WTC Site 9/11 International Memorial Design Competition; Co-Founder, Consortium for Sustainable Urbanization (CSU); Co-Founder of the AIA Design for Risk and Reconstruction Committee; leader, DfRR award-winning AIANY Post Sandy Initiative; 2014 President of the AIA New York Chapter; UN HABITAT III Policy Unit 8 Member and Quito Presenter; Advisor/Fellow, Forum for Urban Design, Consults, teaches, lectures nationally and internationally. Writings, contributions, edited/co-authored include Beyond Zuccotti Park: Freedom of Assembly and the Occupation of Public Space (2012), Urban Design for an Urban Century (2009, 2nd Ed.4); The Legacy Project: Via Verde (2015); City for City (2016); Waterproofing New York (2016).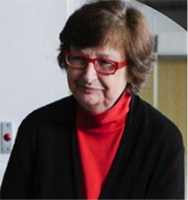 Moderator:
Susan Szenasy
Director of Design Innovation at Metropolis Magazine
Susan moderates Think Tank discussions at architecture firms in major US cities, speaks at universities and serves on countless design juries. A book of her collected writings and speeches, Szenasy: Design Advocate can be found on Amazon. She likes to travel, worldwide, to cities where it's still possible to find excellent craft.